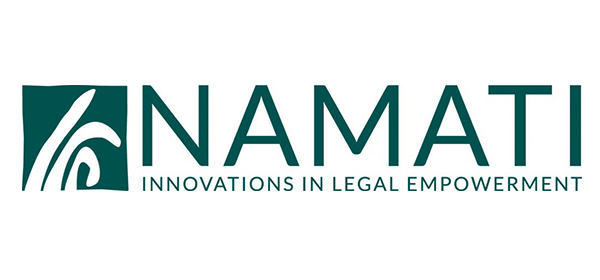 Every Issue is a Justice Issue
By Karleigh Shepard
This summer the Intergovernmental Panel on Climate Change (IPCC) released an update on the state of global emissions that – for the first time – showed that human activities have invariably contributed to climate change and there is a limited window for us to mitigate further effects. In the following month the Brazilian Supreme Court considered and ultimately suspended hearings on whether Indigenous tribes have a constitutional right to their ancestral lands or not, while the Malaysian Kuala Lumpur High Court made an unprecedented ruling that women do indeed have a right to confer citizenship onto their children. 
Though seemingly disparate, these events have one thing in common: justice, or lack thereof. My experience this summer showed me that (in)justices are intertwined; where there's environmental injustice, there's likely a lack of gender, racial, and economic justice and vice versa. While justice is an abstract concept, injustice has material implications for the people experiencing it whether that's you, your neighbor, or someone across the world. Being a child and sibling of immigrants from the Global South has shown me first hand what the long term effects of injustice are. Nonetheless and regardless of what hemisphere you happened to be born in, there is always some form of justice waiting to be achieved and people or organizations with the tools to make it a reality. 
I came to Luskin with the goal of righting the wrongs of people that came before me, armed with political theory and a familiarity with international law that propelled me to pursue a career in international relations. Thanks to the Global Public Affairs IPP Fellowship program I was able to gain experience this summer with Namati, an organization dedicated to legal empowerment, bringing my goals that much closer to reality. As an Advocacy and Engagement Fellow I was able to work on and research a wide array of projects across such categories as development finance, social media engagement, event coordination, and fundraising.
My research primarily focused on development finance with an emphasis on the costs of land-based and forestry projects. I systematically analyzed over 200 World Bank projects looking for "soft" (e.g stakeholder engagement) and "hard" (e.g consultants, overheads, etc.) costs in addition to examining the finances of several forestry companies located in Africa. After gaining an understanding of the costs of these types of development projects, I was tasked with developing a proof of concept for the Finnish Fund, Finland's development finance institution, whom Namati was hoping to partner with on a pooled fund. This fund would offer grants to communities around the world to procure legal assistance in negotiating contracts with companies looking to develop on their land – a resource that far too few communities have access to.
I was also able to attend weekly meetings with Global Citizen who, at the time, was planning a worldwide event known as "Global Citizen Live" which took place in five countries over the course of 24 hours.  The event was broadcast on Youtube, Hulu, and several major news organizations. Namati's CEO, Vivek Maru, was featured during this event where he and colleagues Atieno Odihambo and Ridgeway White launched the Legal Empowerment Fund which aims to mobilize over $100 million dollars over ten years to support grassroots justice organizations. 
In addition, I worked weekly to curate and summarize compelling content from Twitter for over 6,000 readers of Namati's weekly newsletter known as the "Pulse Check" with an explicit focus on themes such as environmental justice, gender justice, health justice, citizenship, Indigenous rights, and other similar topics. It was in this role that I discovered the interlocking nature of injustice, where one injustice begets another over and over again. But it was also where I discovered how many people there are in this world that are dedicated to fighting those injustices and creating a better world for the many and not the few. 
Ultimately, my experience at Namati was one that gave me insight into different ways that justice can be achieved. It showed me that there isn't one single path to a better world for the many and not just the few, and the wins that we think are small actually make a world of a difference to people who no longer have to suffer injustice. I will continue to fight for justice everyday and I hope to realize my dream of doing the most good for the most people.
https://global.luskin.ucla.edu/wp-content/uploads/sites/20/2021/11/Namati.png
280
600
mparker
https://global.luskin.ucla.edu/wp-content/uploads/sites/20/2019/02/Bxd_Blk_LGPA_Luskin_G-e1550679145118-1030x199.png
mparker
2021-11-15 05:21:37
2021-11-15 05:24:11
Every Issue is a Justice Issue