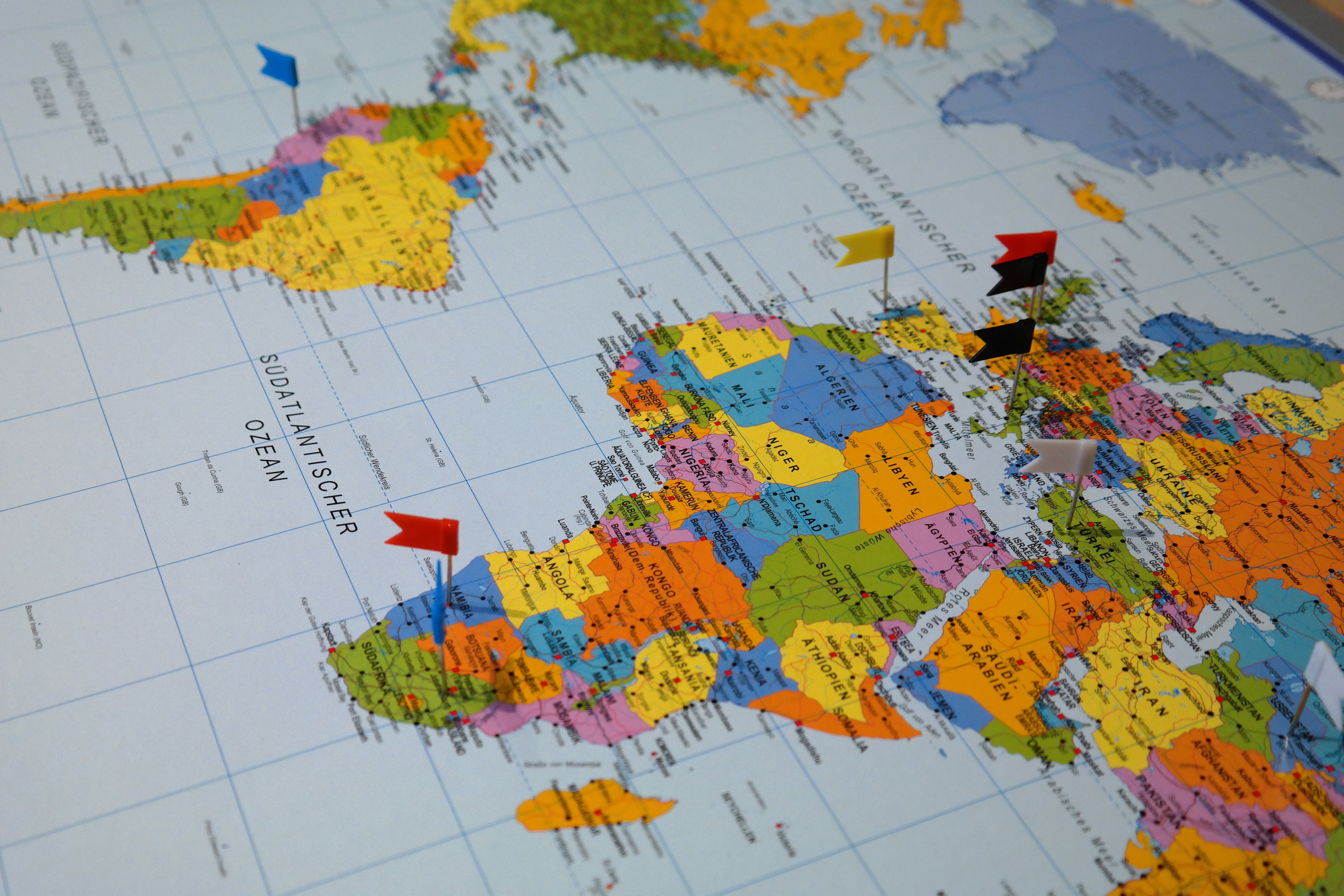 The International Practice Pathway (IPP) of Global Public Affairs at Luskin provides financial support for first year students seeking summer placements in low and middle-income countries. GPA can assist students with information on potential summer internship placements, including contact information of summer employers, as well as second-year students and Luskin graduates who completed summer internships.
Summer internships are serious professional undertakings involving recognized international organizations. Professionalism, responsibility, and respect are required of all students participating in the program.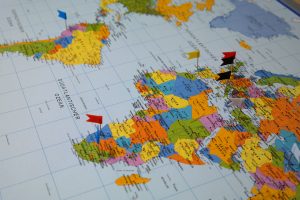 https://global.luskin.ucla.edu/wp-content/uploads/sites/20/2019/04/atlas-continent-country-269850.jpg
3648
5472
mparker
https://global.luskin.ucla.edu/wp-content/uploads/sites/20/2019/02/Bxd_Blk_LGPA_Luskin_G-e1550679145118-1030x199.png
mparker
2022-01-21 09:08:10
2022-01-21 09:08:10
GPA IPP Summer Fellowship Orientation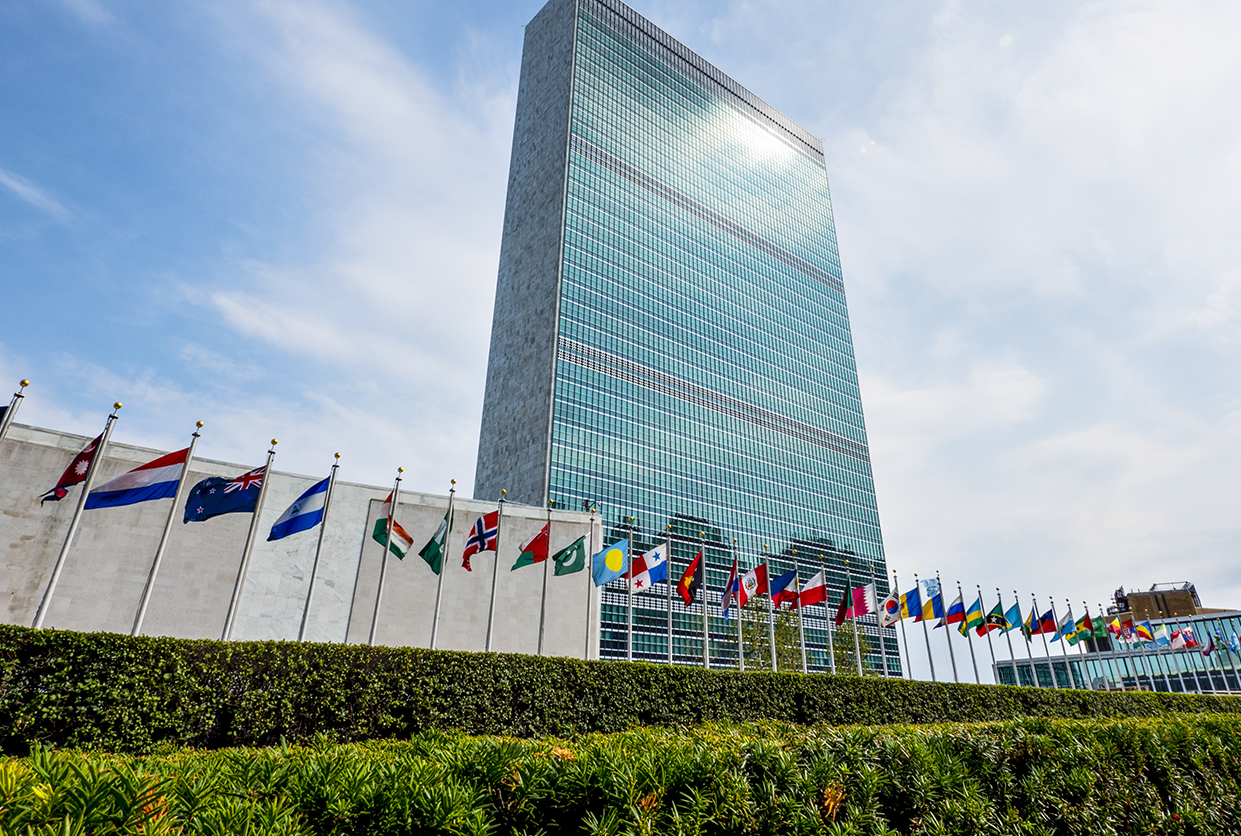 Jason Vorderstrasse from the State Dept. & Jeffrey Janis from the Peace Corps will discuss international careers in the U.S. government.
Jason Vorderstrasse is the U.S. Department of State Diplomat in Residence for Southern California, Hawaii, Nevada, American Samoa, Guam and the Northern Mariana Islands, based at the Luskin School. He will discuss career opportunities for a wide variety of majors, both overseas and in the U.S., as well as internships and fellowships. Jason has been a member of the Foreign Service since 2004 and has served in Jamaica, Hong Kong, and Mexico, as well as in several assignments in Washington DC.Jeffrey Janis became a Peace Corps Volunteer in Ukraine working with non-profits at 44. He has a B.A. in Psychology from George Washington University and a M.B.A. with a focus in non-profit management from the American Jewish University. He is an avid traveler and has been to more than 50 countries. Jeffrey continues to serve the Peace Corps by working with UCLA students.
https://global.luskin.ucla.edu/wp-content/uploads/sites/20/2020/09/United-Nations-building-in-New-York-City-e1600905811471.jpg
836
1241
Global Lab
https://global.luskin.ucla.edu/wp-content/uploads/sites/20/2019/02/Bxd_Blk_LGPA_Luskin_G-e1550679145118-1030x199.png
Global Lab
2021-02-16 11:46:00
2022-01-19 09:25:19
Careers in Foreign Service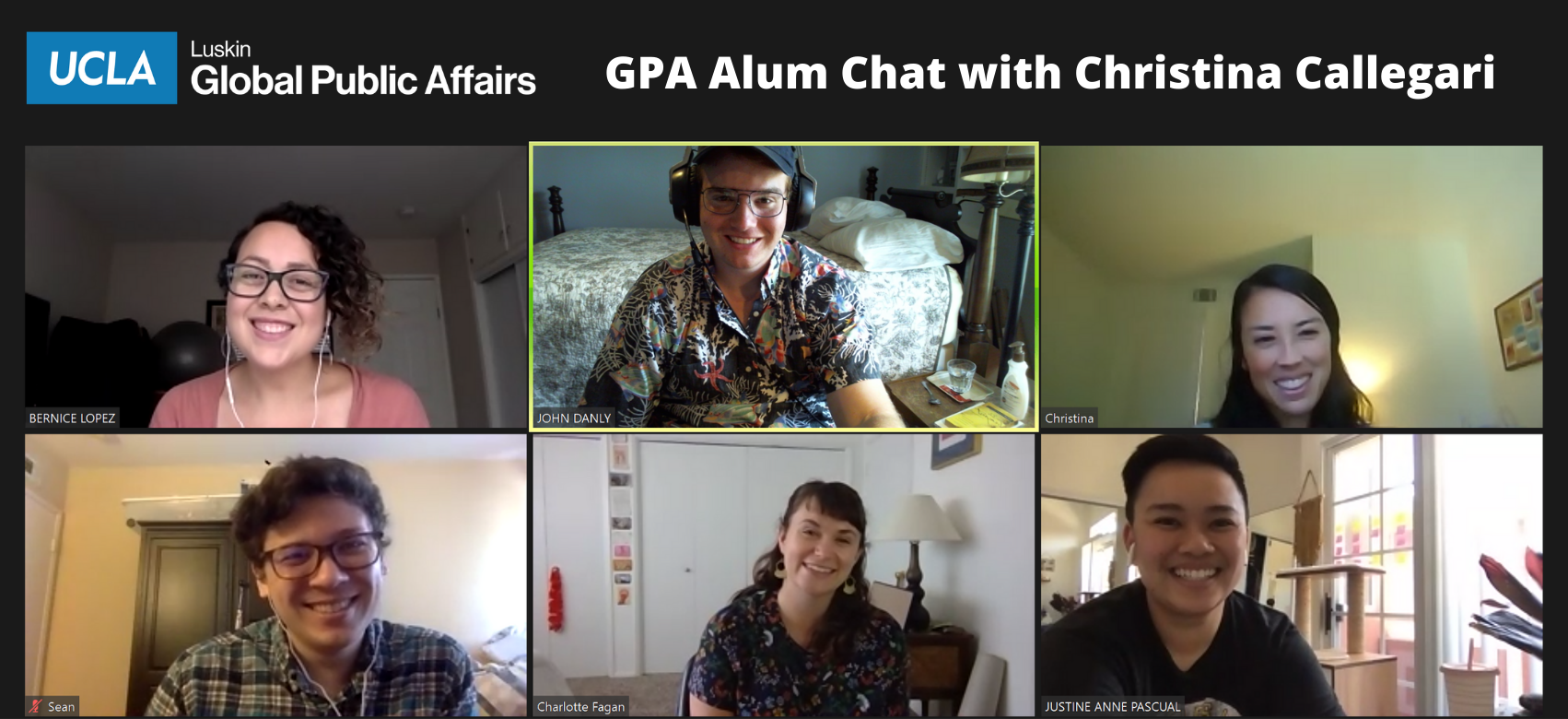 Global Public Affairs at UCLA Luskin continued its spring alumni professional development conversation series on May 14th by welcoming Christina Callegari "back to campus" to discuss her path since leaving Luskin. Christina currently serves as a Program Associate for International Programs at the Conrad N Hilton Foundation. In this role, Christina manages grants related to the Hilton Foundation's work surrounding youth health around the world.
Some of the key takeaways:
Finding a great mentor is crucial, especially during the transition after graduate school. A great mentor will not only teach and share advice, but serves as an advocate and source of professional encouragement that many need when re-entering the workforce.
In nearly any organization, the work isn't as glamorous as you had envisioned – and that's okay. Moreover, organizational bureaucracy can be cumbersome. Focusing on the work and the causes that brought you to the organization will help you stay optimistic.
Never be afraid to ask your network for help, a phone call, an informational interview – anything. The GPA alumni network is one of the best things about Luskin. Utilize it!
https://global.luskin.ucla.edu/wp-content/uploads/sites/20/2020/07/Christina-Callegari-1.png
780
1702
Global Luskin
https://global.luskin.ucla.edu/wp-content/uploads/sites/20/2019/02/Bxd_Blk_LGPA_Luskin_G-e1550679145118-1030x199.png
Global Luskin
2020-05-25 11:10:55
2020-07-09 12:47:37
Alumna Chat with Christina Callegari (MSW '18)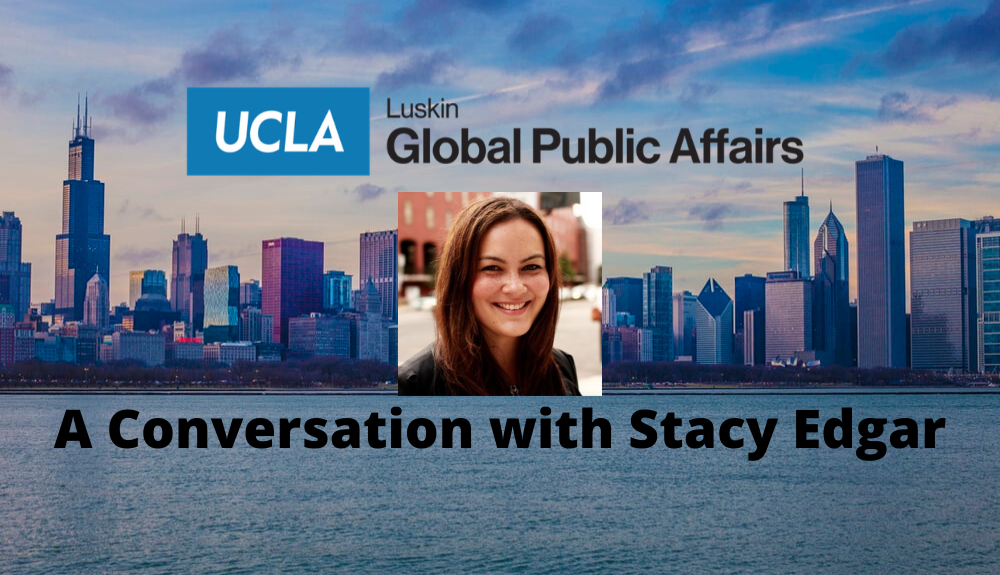 On April 16th, Global Public Affairs (GPA) at UCLA Luskin hosted a virtual informational interview with Stacy Edgar, a UCLA alum and current international development practitioner. The Zoom call consisted of a small group of Luskin students with Stacy, and took the form of an interesting discussion about career paths, lifestyle choices, and taking advantage of the resources available at UCLA.
The Zoom call began with a short monologue from Stacy in which she detailed her path in detail. She studied at UCLA as an undergraduate and took courses on international politics and development with the likes of Dr. Stephen Commins. From UCLA, Stacy matriculated straight into a master's program at the London School of Economics, reading for a degree in Global Politics. Like many young professionals in the 21st century, Stacy recounted the plethora of disparate professional experiences she had before landing at Chemonics where she worked for ten years. Stacy enjoyed stints doing everything from teaching English in China to policy research for MSF and the UNDP, to even working in congress for a short period of time.
These experiences ultimately led her to Chemonics where Stacy had connected with a Luskin MPP alumnus, ultimately securing an interview. Chemonics serves as USAID's largest contractor in fulfilling international development contracts across the global south. Stacy spent most of her decade at Chemonics focusing on programming in southern Asia, in countries like Afghanistan and Pakistan. To that end, Stacy lived in Kabul for 6 months while working to implement an economic opportunity to Afghan women and other vulnerable groups.
Beyond the sheer logistics of getting on the ground floor of a high quality career in international practice, much of the conversation revolved around the lifestyle and tough choices of a practitioner. 
Some of the key takeaways:
90% of the development career field is based in Washington DC. It's not unreasonable for students to consider moving to DC to get one foot-in-the-door and building one's rolodex. 

Life as an international development practitioner can be terribly taxing for individuals pursuing a serious romantic (or even with family & friends) relationships. Global travel is constant and sometimes in war torn countries.

The work can be unbelievably rewarding. Stacy recounted multiple projects in which her work had a real impact on the lives of others. 

There are so many niches with international development as an industry. For example, working for the U.S. government (typically World Bank or USAID) is drastically different from working from NGO firms. Furthermore, within NGOs, there are a plethora of unique aspects about working for a for-profit contractor versus the nonprofit NGO sector. All types can lead to fulfilling, meaningful work. They often differ, however, in terms of work environment and the like.

Leverage the UCLA Luskin & GPA networks. We have alums working in incredible organizations.
https://global.luskin.ucla.edu/wp-content/uploads/sites/20/2020/05/A-Conversation-with-Stacy-Edgar-e1588740686152.png
575
1000
Global Luskin
https://global.luskin.ucla.edu/wp-content/uploads/sites/20/2019/02/Bxd_Blk_LGPA_Luskin_G-e1550679145118-1030x199.png
Global Luskin
2020-04-28 21:51:51
2020-05-05 21:52:08
A Conversation with Stacy Edgar