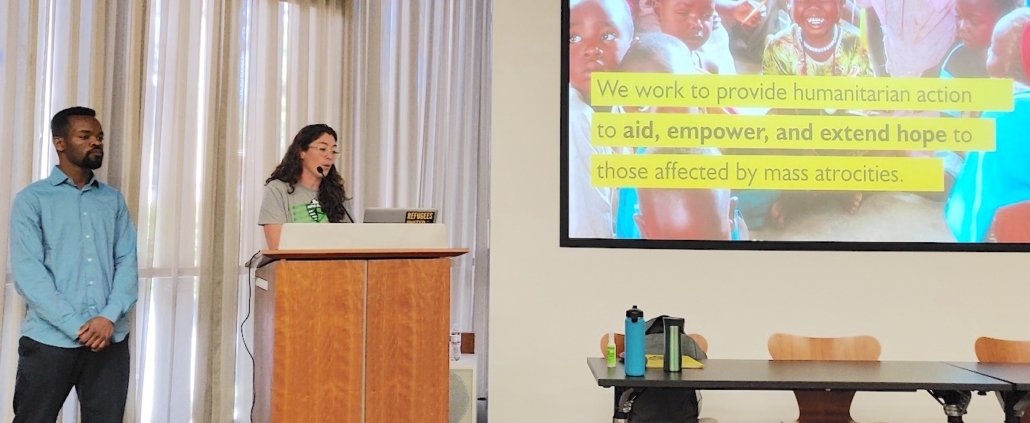 Sudanese Refugees United by Soccer
"It's more than just a game." Global Public Affairs at UCLA Luskin hosted the staff of iACT, a Los Angeles-based NGO, and players from the soccer team the organization co-created with Sudanese refugees, Darfur United. Souleyman Jassir, the cultural ambassador and goalkeeper for the team, told his story at the March 5 event. It's one of struggle, perseverance and hope, as Souleyman was forced to flee Darfur as a young child out of fear of genocide and settled in a refugee camp in eastern Chad. "When I was a boy, all I did was run. Run away. It's probably why I was good at soccer," he only half-joked. Souleyman talked about losing family members and being separated from his mother for weeks, thinking he wouldn't see her again. He was happily mistaken. Souleyman now lives in Concordia, Kansas, with his family after being relocated there through the U.S. State Department Refugee Resettlement Program and is pursuing a bachelor's degree in criminal justice. Despite this new life and all of the challenges and opportunities brought with it, Souleyman thinks that Darfur United has never been more important. "There are people all over, from the USA to Sweden. When we can all come together to play, it represents hope and a better future for Sudan," he explained. Darfur United is currently hosting a training camp in Los Angeles in preparation for the CONIFA World Football Cup 2020 in North Macedonia, where stateless teams from around the world will compete.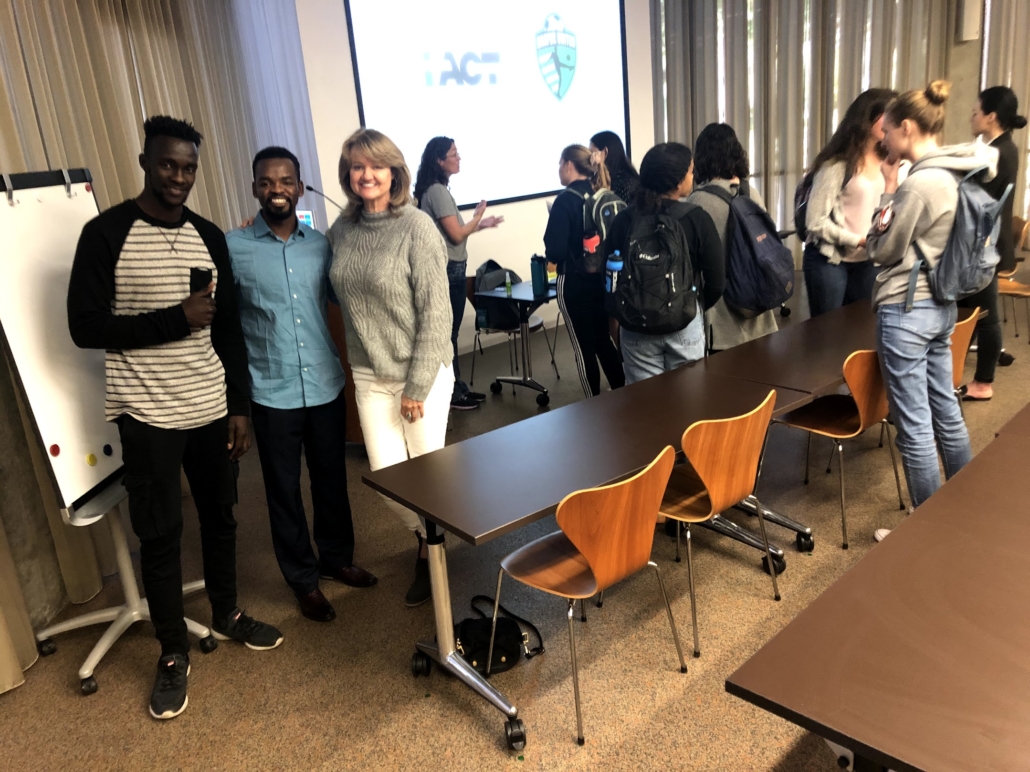 View photos from the event, courtesy of iACT.
https://global.luskin.ucla.edu/wp-content/uploads/sites/20/2020/04/DarfurUnited-e1583957643668-1030x579-1.jpg
579
1030
Global Luskin
https://global.luskin.ucla.edu/wp-content/uploads/sites/20/2019/02/Bxd_Blk_LGPA_Luskin_G-e1550679145118-1030x199.png
Global Luskin
2020-03-12 16:34:44
2020-04-01 16:38:59
Sudanese Refugees United by Soccer