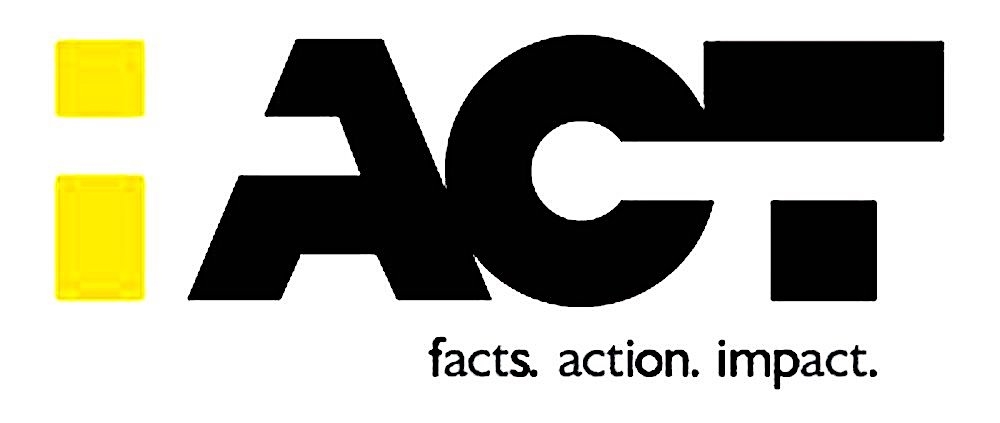 By Haley Broder, Bernice O. López, Guanhua Nie and Rangeena Salim-Eissa
It is a peculiar time to be in Global Public Affairs, given that a global pandemic is impacting families worldwide, in our own homes and abroad, while we are grounded behind screens, attempting to connect with each other over Zoom. It was in this way that the four of us fostered a connection that made our experience interning with iACT this summer all the more meaningful.
Haley Broder, an MSW and MPP dual degree student with a background in humanitarian aid and refugee and forced migration work, focused specifically on iACT's work with trauma. As the descendant of refugees, she knows the impact and value of an empathic world. She came to iACT because it is refugee-led, refugee-centered and refugee-powered. iACT listens to those with lived experiences, uplifts them and focalizes them, which she sees as critical to humanitarian aid.
Rangeena Salim-Eissa, an MSW student with a Social and Economic Justice concentration, sought out an internship with iACT in hopes of learning the best practices from iACT's refugee-centered lens. As the daughter of refugees from Afghanistan, she understands the necessity for social welfare work that is grounded in cultural humility, rooted in critical reflexivity and guided by the communities she serves. 
Bernice O. López, an MSW student focusing on a Social and Economic Justice concentration, was inspired to join iACT as a summer intern to immerse herself in international social work. As a first-generation graduate student and daughter of immigrants from Latin America, she understands the importance of empowering marginalized populations who are disproportionately impacted by globalization, wealth inequality and oppressive systems.
Guanhua Nie, an MSW student with a Health and Mental Health concentration, was attracted to iACT's refugee-led lens and its focus on fostering protective relationships. As an international student from China, she understands the particular challenges for people with movement stories. She received training in human development and psychology before coming to the field of social work and hopes to utilize her skills and knowledge in supporting the welfare of refugee children.
iACT is a Los Angeles-based international organization providing humanitarian action to aid, empower and extend hope to those affected by mass atrocities, creating a world where people are connected and equipped to act. iACT challenges the traditional humanitarian top-down model by co-creating and delivering solutions together with beneficiaries in order to address the comprehensive needs of a community, build resilience and restore dignity. Since 2009, iACT has helped to create opportunities for empowered refugees and community members to lead safe, fun and inclusive education, sports and leadership programs. These ensure that displaced children and youth are able to exercise their rights to education and healthy development, in addition to providing employment, leadership and professional development opportunities for parents and caregivers.
As summer interns, we had the opportunity to participate in a wide array of incredible projects, initiatives and learning opportunities. We joined the iACT team during a crucial phase of their organizing — the start of their next strategic planning process. As MSW and MSW/MPP interns, we brought a unique and critical perspective to the initial environmental scan portion of the strategic planning process. When examining best practices, current research and the work of other organizations within the humanitarian aid sphere, we were able to ground our findings in our clinical expertise. This allowed us to facilitate and engage in critical conversations of re-imagining with iACTs staff and board members. Collectively, we explored the incredible possibilities within iACTs future, strategies for building upon existing programs and new visions for the organization's investment in being refugee-led. 
The strategic planning process also gave way to a core component of our internship — our group project. After conducting and presenting an environmental scan on the key terms trauma-informed, mindfulness and wellness, we collaborated on the creation of an expansive report that synthesized our findings and provided specific guidance stemming from our clinical understandings of each term. This report truly served as a culmination of the many critical conversations and learnings that we engaged in throughout the summer. For the four of us, this internship allowed us to explore crucial challenges within global public affairs and, most specifically, with humanitarian work in refugee settings. We often found ourselves engaging in necessary conversations around white supremacy, colonialist history and its impacts, representation and white saviorism, all of which felt even heavier considering the present movements for racial justice and equity. 
"Let us step into the space of re-imagining by re-envisioning what it means to walk hand-in-hand with the communities that we have the privilege of serving. Let us reflect on what it means to be an accomplice, a co-conspirator. Let us imagine what it means to share power and space with those with lived experience. Reflecting, reflexively, on how we can ensure that they are supported and that we are equipped to sustain our support of them." 

— Alessandra Pigni, "Psychologists Stay Home: Nepal Doesn't Need You"
During our internship, iACT was supporting UNICEF to embed learning through play in early childhood systems (ECE) in Eastern and Southern Africa because of its achievement in Little Ripples, an early childhood education program that fosters children's learning and development through play-based learning. Its success is largely in part due to the community-based model that recognizes teachers as assets in the curriculum design and program delivery. Working with iACT staff and other early education specialists, we helped review and analyze the current curricula for Ethiopia, Lesotho, Malawi and Zambia. The aim of this project is to identify strengths, essential areas for improvement and gaps related to play-based learning in these countries, and those related to community ownership of the ECE systems. We also highlighted current areas of or the opportunity for innovation and adaptation by teachers, education institutions, local community organizations/partners and parents, as well as identified where outside (of the country) supports/networks/collaborations were currently being accessed or might be helpful to the ECE system.
In addition to working on Early Childhood Education (ECE) programming, we provided recommendations on iACT's Secondary Teacher and Psychosocial Officer Training Manual to be utilized in the implementation process of training refugee leaders living within refugee camps. The purpose of the manual is to serve as a guide for refugee leaders to embrace and embody iACT's approaches related to leadership, mindfulness and communication while working with secondary school refugee students. The manual is a prime example of working closely with refugee community leaders and educators to create peaceful, safe and respectful classroom spaces for the youth. With our experience and knowledge on education, our role in advocating for utilizing terminology that is refugee-led and trauma-informed was instrumental in its development.
One of the board members of iACT wrote a storybook for Little Ripples and Global Citizens, a unique program connecting pre-K and K students with their peers in Darfur refugee camps who attend our Little Ripples preschool centers. Some of us were on the team that recruited illustrators to assist with illustrating, digitizing and constructing this book. Hoping to align with iACT's mission of being refugee-led and to diversify the work team, we suggested and actively engaged in the process of intentionally recruiting a Black and/or African illustrator and ideally to hire someone with lived experience as a refugee.
As part fundraiser and part health awareness event, we created a series of events throughout August that we coined iACTion August: a month centered on wellness, both for those here in Los Angeles and for the refugee communities abroad that we work with. With events including a yoga class, meditation session, cooking class, soccer training academy led by Darfur United soccer players and a culminating virtual 5k, we sought to connect new supporters to iACT programs. A donation to cook with Chef Gladys supported the salary for the chef in iACT's Little Ripples meal program and early education program in Chad for Darfuri refugees. All of these wellness events supported critical emergency funds used for iACT's COVID Response. While we had fun thinking of and organizing unique events and reaching out to different communities, what made these events successful in a time of Zoom Fatigue and Screen-Time Burnout was their engaging nature and the passion behind the program: Each facilitator came to their screen from a place of deep connection with iACT's programs, which was palpable in what they projected. All attendees left iACTion August a little bit healthier, with a lot more soul and a greater understanding of iACT's critical mission around the world.
In the middle of a global pandemic, we worked closely with the iACT team to brainstorm on feasible and attainable refugee-led solutions. Within the refugee camps there are limited resources ranging from lack of nutrition to access to medical care, which serve as additional challenges when working to address the pandemic. A couple of us served on iACT's COVID-19 subgroup where we had the opportunity to engage with various critical projects that informed the safe reopening of iACT's programs in the refugee camps. Research was conducted on COVID-19 weekly rates, U.S. Embassy travel updates, media outlets and UNHCR Rapid Reports for Cameroon, Chad, Central African Republic, Greece, Tanzania and Sweden. Additionally, communicating with the refugees within the camps posed a challenge, and when WiFi connection was available in Chad, we utilized WhatsApp to track the communications with the community leaders to get their feedback and thoughts in regards to a safe reopening in their communities. Finally, a white paper was provided to iACT highlighting their Refugee-Led COVID-19 Response and Lessons Learned. As we navigated through the various projects, maintaining a refugee-led approach was fundamental to help guide iACT's work.
https://global.luskin.ucla.edu/wp-content/uploads/sites/20/2020/09/iACT-logo.jpg
1000
1000
zday
https://global.luskin.ucla.edu/wp-content/uploads/sites/20/2019/02/Bxd_Blk_LGPA_Luskin_G-e1550679145118-1030x199.png
zday
2020-09-29 13:22:56
2020-09-29 13:23:39
Reimagining International Social Work During a Global Pandemic