By Jesslyn Mitchell-Laguna, MPP '20
This summer I had the pleasure of working for Landesa Tanzania building a coalition for Women's Land Rights, connecting a global campaign to local initiatives. Dar Es Salaam, the coastal city in east Africa where Landesa opened their first regional office, is a historical and beautiful place to spend the summer. Located on the Indian Ocean, there are a lot of lasting effects of the historical trade with Arab merchants who traveled down the eastern coast of Africa. While most Tanzanians are Christian, Islam has heavily influenced the culture. Mosques can be seen and heard around town. Cities such as Stone Town showcase Arabic architecture. One only needs to taste the food, however, to understand; Tanzanian cuisine is full of spices and curries, and Zanzibar, an island off the coast of the mainland, is often referred to as spice island because of its history as a trading post.
I have lived in East Africa before. Having resided in Uganda for 2 years, I was not sure what it would be like to return after being gone for a while, and, on the flip side, whether the experience would really be that different from the women's rights organizations I had worked for before. I could not have been more wrong, and the main reason for this was Kiswahili, the language most commonly spoken in Tanzania, Kenya, and many other countries in the region. I learned very quickly that this would be my biggest hurdle, and also an important lesson for my future career.
Working and living abroad, there is definitely a learning curve, no matter how many times you have done so. My first weekend in Tanzania I struggled to order food in restaurants. I also struggled to get around, having to learn how to use Uber in the Tanzanian context (always call your driver because the map is always wrong). My first day of work even started out stressful, as well, because the address took me to the wrong location, and I thoroughly annoyed the driver of the bajaj (a small taxi) when we found out the office was right next to my home the whole time!
All of my stress melted away as soon as I made it to the office. The Landesa Tanzania team welcomed me with open arms, literally. I was greeted by every member with a hug before I was given an orientation in which I was briefed on my summer schedule and workplan. The team even welcomed me with a lunch highlighting their favorite local foods.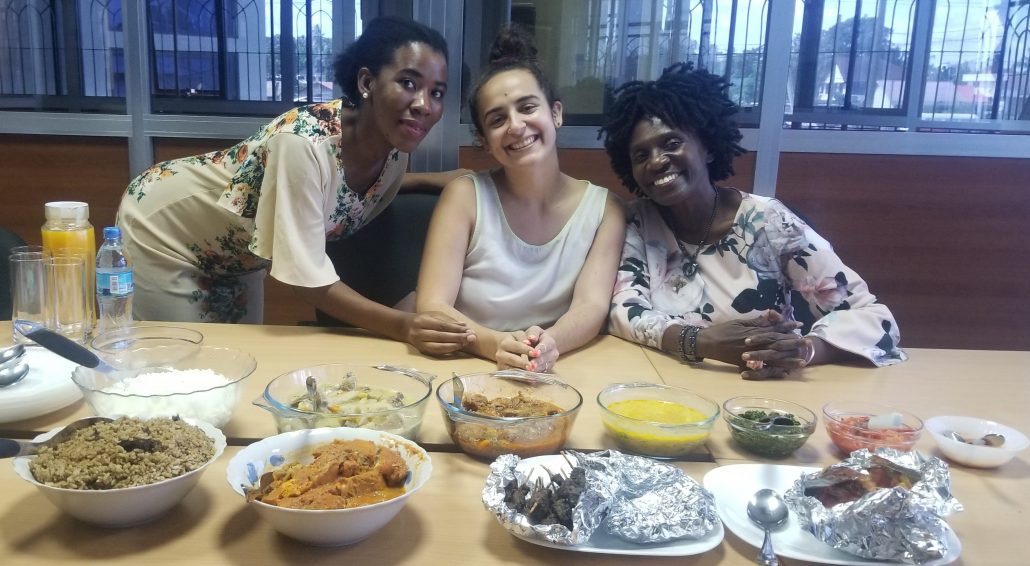 I spent the rest of my first week familiarizing myself with the status quo of land rights in Tanzania, existing policy regarding land transfers, the general organizational structure of Landesa, and the activities that it had accomplished in Tanzania since opening its first office in the region in 2017.
There is currently what some scholars and critics are calling a "land grab" happening in the developing world. As climate change drastically affects our relationship with agriculture there is a rush to buy up fertile land where large scale agricultural investments would be most lucrative. On the flip side, many developing governments recognize the benefits of foreign investment, as well as of industrialization and commercialization of the agricultural industry. Unfortunately, most individuals in developing countries have some sort of investment agricultural production.
In Tanzania, for example, the government has promoted foreign agricultural investment, implemented programs such as the SAGCOT initiative in 2010. However, most of the free and open land that would be sold is in rural areas and owned by villages and local bodies, not the national government. Foreign investors who wish to purchase the land must work directly with these communities to negotiate a fair transaction. Unfortunately, these processes are not always transparent for a variety of reasons. There are inherent power discrepancies between the corporations that come in who have lawyers and who also clearly have the government of Tanzania on their side, hoping the investment is successful. Villagers do not always know their rights during these negotiations, and even if they do may not feel empowered to exercise them. There are even times where village council members expedite the process without fully consulting the community.
Women are particularly impacted by inequitable land transfers. Inheritance law is patrilineal, meaning males inherit land more often than females, and even spouses lose their land when husbands die. Almost all active women use agriculture as part of their economic activity, in rural and urban regions. However, when women have unclear rights over land, they have less of a say in decisions made about the land, such as what to grow, what to do with revenue generated from the land, and may have their own plots designated to be sold off during these negotiations. While Tanzania has relatively specific laws in place protecting women's rights in regard to land ownership and land tenure, there is a large gap between the law and the practices on the ground. Bridging this gap would be the underpinning of Tanzania's Stand for Her Land campaign.
Stand for Her Land signifies the beginning of the Tanzanian iteration of Landesa's Global Women's Land Rights campaign. Landesa is an international organization with offices in Asia, Africa and India. This large international organization coordinates several regional offices who are working in country to connect the global strategy to local organizations on the ground. As a result, I spent the summer beginning to understand how to build a coalition of different actors including civil society organizations, international NGOs, and government organizations. I helped edit documents on behalf of Landesa that emphasized where the government and other actors have already and could further integrate SDG's into their criteria. Up until this point, I was responsible for editing and streamlining documents written in English, making sure they made sense. When I began working on the coalition, however, Kiswahili would come back to get me.
After my introduction to the organization, my predominant role become to lend support to the land tenure analyst and participate in the coalition meetings being held to strategize for the campaign launch later this year. As I entered a room of representatives from more than 25 civil society and grassroots organizations, I was pleased to note that I was the only foreigner. I was pleased because often I have this image of foreigners dominating the development field.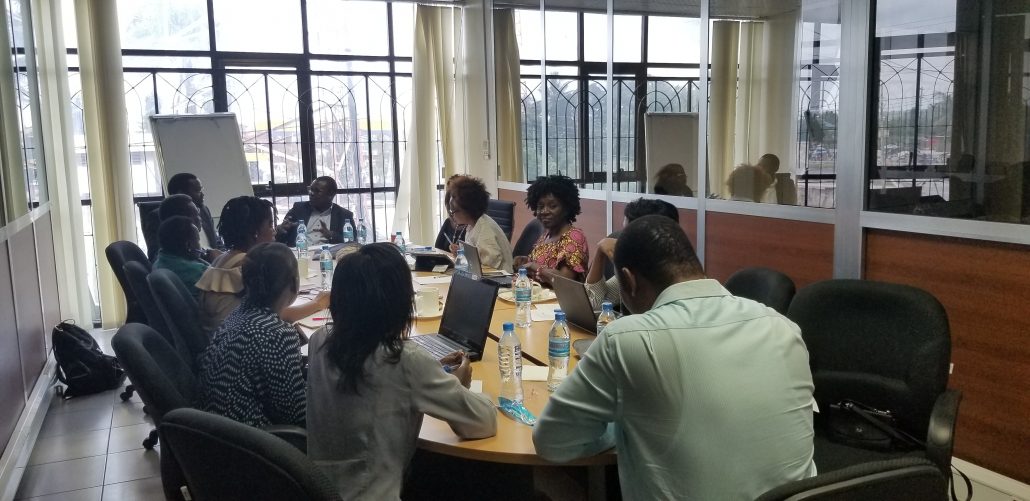 At the same time, it became clear that my identity as an outsider would greatly influence my role on the team, especially when it came to speaking the local language. Many times, the conversation would naturally flow into Swahili until someone would have to remind the group to speak English for my benefit. It felt disruptive, at times, and that my presence as a foreigner was even inconvenient. Although my teammates would always assure me that it was no problem and willingly switched to English, I realized that a true local movement would be conducted in the local language.
I realized then that my career, should I continue to live and work in East Africa, would greatly depend on my commitment to learning the language and being able to support, and not detract, from the natural flow of work. That evening I enrolled in an introductory Swahili course back at UCLA.
There were many things for the campaign that I could do as a non-Swahili speaker, including aiding in finalizing the Campaign Strategy. Although the Global Women's Land Rights Campaign has targets for 2030 in line with SDGs, the current campaign strategy focuses on the next 2-3 years. The strategy includes not only the objectives and goals of the campaign, but the actions that will be take, the audience that is being targets, and the actors who will need to be involved. It was a true learning experience to understand how to take a big concept and turn it into actionable items that aim to produce change on a national scale, political change and social change.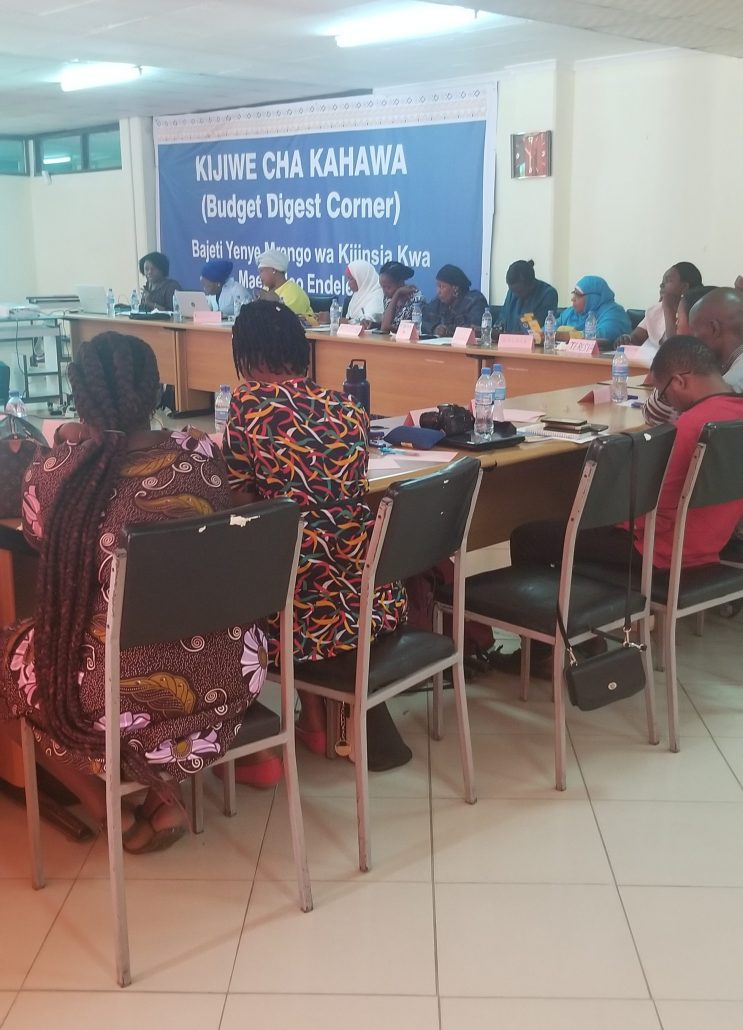 I enjoyed seeing the ways that organizations from many fields have to come together to achieve such a goal. While many organizations already had a focus on women's issues, such as Tanzania Women's Lawyer Association or Tanzania Media Women's Association, others such as We Effect or Sharia Kiganjani (the law in your palm, creators of a phone app for legal resources) were more generalized. I was able to sit at a table with representatives from UN Women, esteemed female judges, and young app developers all working for the same goal.
Apart from the Women's Land Rights campaign, I learned how NGO's from different fields network with each other, and the ways in which mutual goals can bond people across disciplines. The Thompson Reuter's Foundation, for example, supported Landesa as they announced the global campaign for Women's Land Rights in late 2018. During my time at Landesa, the organization came to meet with the coalition to begin to understand how it can expand Pro Bono legal research, one facet Reuter's activism branch, to more organizations in Tanzania. It was interesting to see how connections are made professionally, internationally, and across discipline.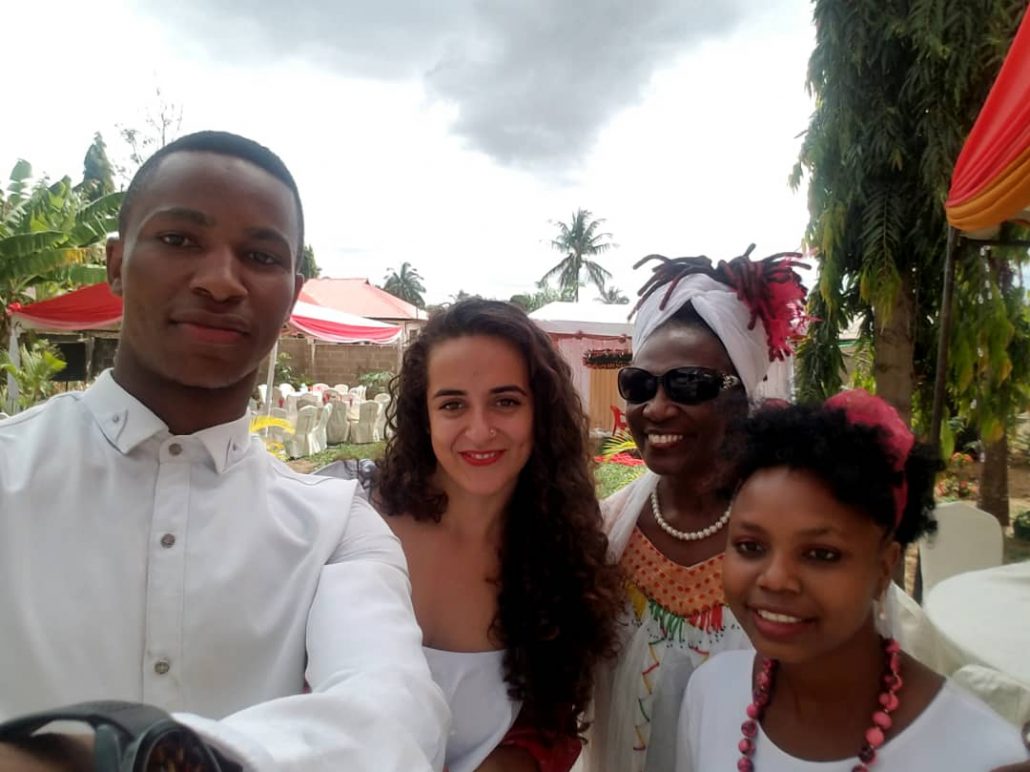 Through all of this, my Landesa team became like my family. When I was struggling with being away from home or stressed out with work, I always had people to talk to. More importantly, I got to witness one coworker get married as I sat and celebrated with the rest of the team. When I left, they gifted me with local cloth called Kitenge (ki-tayn-gay), and some of the most encouraging words I have ever received. If I keep my good heart and my big smile, the rest will figure itself out.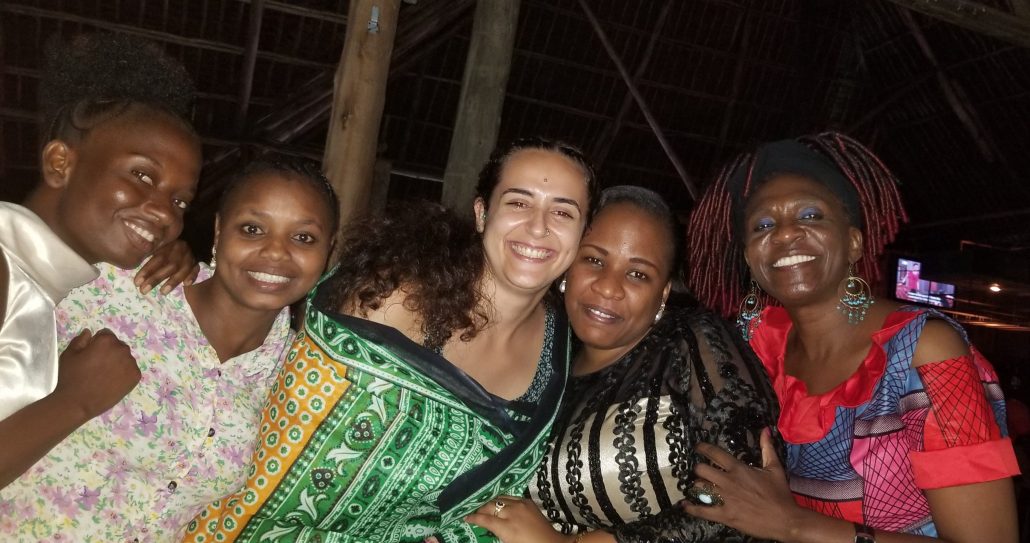 https://global.luskin.ucla.edu/wp-content/uploads/sites/20/2019/10/20190725_180042.jpg
1960
4032
Global Luskin
https://global.luskin.ucla.edu/wp-content/uploads/sites/20/2019/02/Bxd_Blk_LGPA_Luskin_G-e1550679145118-1030x199.png
Global Luskin
2019-10-07 16:55:38
2019-10-07 16:55:38
Women's Land Rights and Coalition Building in Tanzania