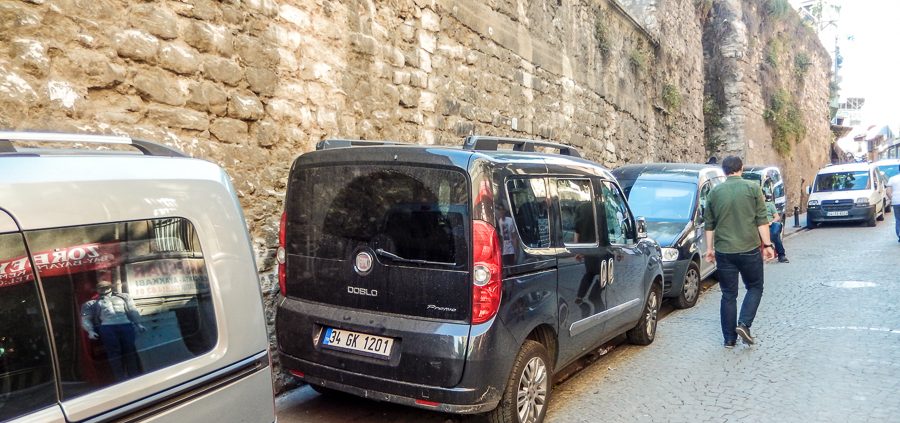 By Carmen Chen MURP '16
While creating a TOD Tool kit for my internship with EMBARQ Turkey, I was asked to write a blog post about transit-oriented development (TOD) in Turkey, which essentially does not exist. The intent was to get the conversation started and hopefully encourage government officials to focus on the importance of people-oriented, rather than auto-oriented development. In my research, conversations with my coworkers, and time in Istanbul, I developed the following conclusions:
Cars are the priority
Turkey currently suffers from mobility challenges characteristic of developing countries such as Mexico and India. Istanbul especially suffers from rapid population growth and increased automobile usage and ownership. Cars have priority on the road, exacerbating congestion and often creating major conflicts with pedestrians.
Although recent high-quality transit investments, such as the Metrobus (BRT) and Marmaray (rail), have aimed to increase mobility, transportation choice is still very limited. The only bike path is along the coast and serves more as a recreational path and one for commute. Sidewalks are degraded, incomplete, and disconnected. It is not uncommon for motorcycles to drive on sidewalks or for cars to be parked on sidewalks, forcing pedestrians to enter oncoming traffic.
Now is the right time for TOD
Turkey is currently undergoing a major urban renewal project, which seeks to demolish and rebuild approximately 7 million dilapidated buildings nationwide. The buildings are considered to be at high risk in the event of an earthquake. In light of this project and ongoing transportation investments, the urban landscape can change for the better over the next few decades if the government focuses on TOD.
https://global.luskin.ucla.edu/wp-content/uploads/sites/20/2015/09/dscn07251.jpg
589
900
UCLA Luskin School of Public Affairs
https://global.luskin.ucla.edu/wp-content/uploads/sites/20/2019/02/Bxd_Blk_LGPA_Luskin_G-e1550679145118-1030x199.png
UCLA Luskin School of Public Affairs
2015-09-01 18:28:30
2019-05-20 14:07:52
Transit-oriented Development (TOD) in Turkey?