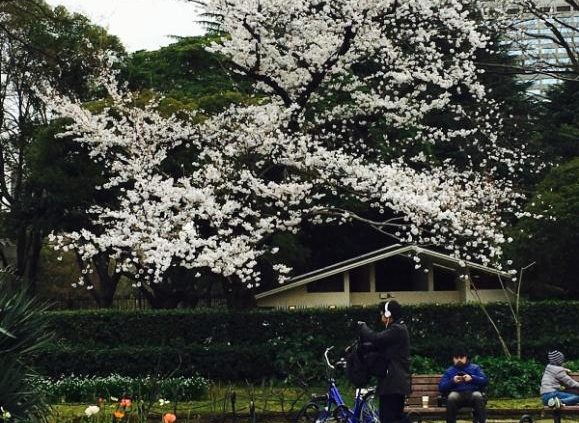 By Sarah Mercurio, Master's Student in Urban and Regional Planning
Japan has always been of great interest to me as I learned throughout the years about it's rich history and resilient culture. From thatch-roofed villages to wildly populated urban cores, I thought of Japan as a vibrant and exciting destination. When the opportunity arose at UCLA to take a trip to Japan and study transportation, I could not resist. Acceptance to the group was exhilarating, knowing that I would soon visit a place that had inspired me throughout my life.
Having only a distant exposure to Japan, arrival was a great surprise. While we didn't speak Japanese, we were readily able to get around thanks to the kindness of others and our own sheer luck. From the train ride from Narita airport to Tokyo we could already see that the country varied from rural small towns to dense urban centers. Once arriving in Tokyo I was shocked by the amount of people on the streets, but quickly came to fall in love with how pedestrian friendly the city was. As I soon would learn, the railways have everything to do with it. Getting from one train to the next became second nature after a couple of days and the trains came so frequently that travel was never an issue. Riding the Shinkansen was also so comfortable and the views were breathtaking. Our organizers planned it so we could get a view of Mount Fuji during one Shinkansen trip. We were all in awe!
I could not give a full account of the wonders of Japan if I did not speak of the people. Every professional and friend we met was so giving of his or her time and attention. They openly shared details about their company structure, finance, and lessons learned and never shied away from a tough question. The transparency and warm welcome made everyone very comfortable to talk openly and honestly about transportation issues in both Japan and Los Angeles. Our hosts were eager to learn about Los Angeles, just as much as we were interested in learning about Tokyo.
Aside from our professional interactions, we were fortunate to have visited Japan during cherry blossom season. The blooms were so delicate and bountiful; we couldn't help but take photos. We also enjoyed vending machine coffees, staying at traditional Japanese hotels, and eating some of the most beautiful food I've ever seen.  
This trip has inspired me to continue to learn about Japan through an urban design lens, as they have figured a way to integrate harmony and excitement into every urban form. Exposure to a culture so vested in excellence and efficiency will undoubtedly inform how I approach planning interventions and issues in my research and my career.
https://global.luskin.ucla.edu/wp-content/uploads/sites/20/2016/05/image01-1.jpg
772
579
Global Luskin
https://global.luskin.ucla.edu/wp-content/uploads/sites/20/2019/02/Bxd_Blk_LGPA_Luskin_G-e1550679145118-1030x199.png
Global Luskin
2016-05-24 23:07:55
2016-05-24 23:07:55
Japan Visit in Retrospect